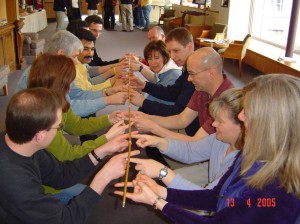 Summit Training and Frontier Team Building
Add Outstanding Value To Your Next Meeting
Are your teams firing on all cylinders?
In fact only 15% of teams actually achieve high performance. This is a troubling statistic when teams are your competitive advantage in today's rapidly evolving marketplace.
 While planning your next meeting build in time for the development of your team. This critical addition to business strategy will help take your team, and your results to the next level.
 For over 17 years Summit Training has been assisting leaders, teams, and organizations to achieve a higher level of performance. Our team building programs are fun and engaging and help you solidify your foundation. Our team and leadership development programs provide the insight, the skills, the tools, and the practice to enhance individual and team performance. An our motivational keynote will give you the kick you need to start it all. Our strategies are taught in EMBA and MBA programs in North America and the UK, and we are a preferred partner for many fortune 500 organizations. Give us a call and take your performance to the next level.
 Invest in your success. Give Summit a call today at :  905-257-TEAM (8326)
Or send Susan a email at: Susan@summittraining.com
Check out our websites at www.summittraining.com or www.frontierteambuilding.com
 Please visit Sites Unlimited often to check out our latest FAB. FIND.